Articles
---
The wind industry is changing and growing quickly. There are now more than 89,077 MW of wind energy installed across 41 states. To keep up with clean-energy demands, wind turbines have had to become more powerful and reliable. This means wind turbines are expected to run more efficiently and for longer periods with less maintenance — and that means every component must operate flawlessly.
Read more
---
Cooling systems of all types are often poorly maintained, incorrectly serviced, or completely ignored. There is certainly room for improvement in this area in industrial applications, and the wind energy industry is no exception. These problems are likely due to issues within cooling systems that occur over a long period of time, enabling poor maintenance because the harm that's caused is not immediate. However, to help put it in perspective, up to 40 percent of engine failures have been attributed to cooling system problems. Cooling system issues contribute to frustrations within the wind industry, too. Wind farm owners and operators are looking deeper into the increased numbers of insulated gate bipolar transistor (IGBT) failures within their converter's electrical system. The good news is that there are ways to prevent cooling system-related problems.
Read more
---
What criteria should be considered when selecting lubricants for wind turbines?
Oil and other lubricants play important roles in keeping today's wind turbines running reliably and efficiently. Because of the extreme conditions most turbines face and number of different parts that require lubrication, there is no specified set of criteria for choosing the right product, which makes careful section essential.
Read more
---
AMSOIL Receives Wind Turbine Gear Oil Approval From General Electric and Winergy
AMSOIL, the leader in synthetic lubricant technology, is bringing its extensive technical knowledge to the wind turbine market. AMSOIL Synthetic Power Transmission EP Gear Oil ISO 320 has been granted second fill approval by General Electric Company for use in GE wind turbines during warranty, and Winergy gear oil approval.
Read more
---
Promoting Wind Turbine Efficiency
Wind turbine gearboxes represent one of the most challenging lubricant applications in the industrial world. AMSOIL INC., a leader in synthetic lubricant technology, engineered and manufactured a premium gear lube that meets these challenges.
Read more
---
Excessive Water In Gear Oil Shortens Bearing Life
The additives in wind turbine gear oils can be very different for each manufacturer. Even the same manufacturer may use different additives for specific gear oils. Some of these additives absorb more water than others and may cause excessive gearbox wear1, 2, 3. Excess water in wind turbine gear oil is associated with many negative effects.
Read more
---
Community - AMSOIL Synthetic Lubricants
Though the company was founded in 1972, the story of AMSOIL INC. begins in the mid-1960's, when Lt. Col. A.J. "Al" Amatuzio, a jet fighter squadron commander, was impressed by the superb performance of synthetic lubricants in jet engines and began considering their possible automotive applications. In 1972, after an intense period of research and development, Amatuzio introduced the first synthetic motor oil to exceed API automobile service requirements.
Read more
Press Releases
---
Following years of committed partnership, field testing, and data-backed results with worldwide customers, AMSOIL has been selected by ZF Wind Power for gearbox lubrication during end-of-line testing at all of its manufacturing locations, including Lommel, Belgium; Witten, Germany; Tianjin, China; Coimbatore, India; and its service facility in Vernon Hills, U.S.
Learn more
---
Trade Shows
---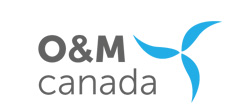 Now that the Canadian wind industry has an installed base of 12,500+ GW, the need to increase power production and examine operational expenditure has become ever more pressing, due to margin squeezes caused by the expiration of OEM warranties, a rise in OPEX caused by the aging of turbine fleets, and the advent of new technology that can minimize that rise.
The now mature industry is realizing how critical it is to ensure that the original predicted output of their machines meets the actual power produced in order to turn a profit.
Which is why the Wind O&M Canada Conference & Exhibition is bringing together O&M and Asset Management executives with business leaders – to truly deliver impact.
Learn more
---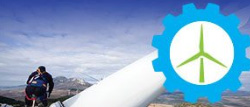 CanWEA's Operations & Maintenance (O&M) Summit is the largest annual wind operations event in Canada. With an expected attendance of over 300 wind energy professionals from across Canada and the United States, the CanWEA O&M Summit serves as a critical meeting ground where key stakeholders come together to learn from one another and discuss the latest opportunities and challenges facing this rapidly growing sector. As wind fleets expand and age, the sector's knowledge base advances and strengthens resulting in an array of new options and support services for operators to strategize and improve their business. The CanWEA O&M Summit has proven to be the best place to get up to speed on the latest technologies, innovations and services.
Learn more
---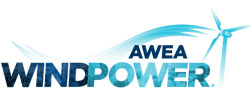 The AWEA Operations & Maintenance and Safety Conference is where the industry comes together to recognize unique challenges and identify solutions in four main sectors:
Health & safety
O&M
Workforce training & development
Quality assurance
As the wind energy industry continues to expand, so does the need for an evolving approach to operating the nation's growing number of wind projects. Fortunately, there is no shortage of experience to draw from in this arena. Individuals from across industry sectors and across functional disciplines will join in San Diego in February to set a vision and plan for continued and expanded operational excellence in the wind industry.
Learn more
---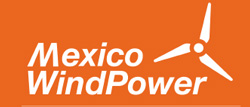 In its eighth edition, Mexico WindPower 2019 consolidates its position as Mexico's most important Congress and Exhibition event in the wind power sector. It is the only event organized by the Global Wind Energy Council (GWEC) and the Mexican Wind Energy Association (AMDEE), together with E. J. Krause Tarsus of Mexico.
Learn more