Articles
What criteria should be considered when selecting lubricants for wind turbines?
Oil and other lubricants play important roles in keeping today's wind turbines running reliably and efficiently. Because of the extreme conditions most turbines face and number of different parts that require lubrication, there is no specified set of criteria for choosing the right product, which makes careful section essential.
Read more
---
AMSOIL Receives Wind Turbine Gear Oil Approval From General Electric and Winergy
AMSOIL, the leader in synthetic lubricant technology, is bringing its extensive technical knowledge to the wind turbine market. AMSOIL Synthetic Power Transmission EP Gear Oil ISO 320 has been granted second fill approval by General Electric Company for use in GE wind turbines during warranty, and Winergy gear oil approval.
Read more
---
Promoting Wind Turbine Efficiency
Wind turbine gearboxes represent one of the most challenging lubricant applications in the industrial world. AMSOIL INC., a leader in synthetic lubricant technology, engineered and manufactured a premium gear lube that meets these challenges.
Read more
---
Excessive Water In Gear Oil Shortens Bearing Life
The additives in wind turbine gear oils can be very different for each manufacturer. Even the same manufacturer may use different additives for specific gear oils. Some of these additives absorb more water than others and may cause excessive gearbox wear1, 2, 3. Excess water in wind turbine gear oil is associated with many negative effects.
Read more
---
Community - AMSOIL Synthetic Lubricants
Though the company was founded in 1972, the story of AMSOIL INC. begins in the mid-1960's, when Lt. Col. A.J. "Al" Amatuzio, a jet fighter squadron commander, was impressed by the superb performance of synthetic lubricants in jet engines and began considering their possible automotive applications. In 1972, after an intense period of research and development, Amatuzio introduced the first synthetic motor oil to exceed API automobile service requirements.
Read more
Trade Shows
WINDPOWER 2016
May 23-26, 2016 - Booth #4713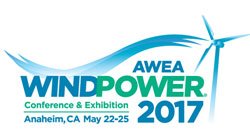 It's the right time to be in wind and it's only going to get better. We have an incredible opportunity to take our industry to the next level. WINDPOWER 2016 is where people, technology, and vision come together to shape the wind energy industry of tomorrow.
Learn more
---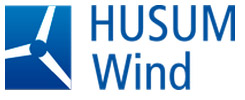 For the last 25 years HUSUM Wind has been the leading biennial trade fair for the wind industry. Husum is now increasingly focussed on the core market of Germany and its neighbouring countries. As the showcase for innovative wind technology and solutions, we invite manufacturers and suppliers, operators, project developers and service providers, utility companies, municipalities and investors from all parts of the world to join us again in 2015 to learn about energy transition and wind power in action - with a special practical and market orientation - in an environment full of pioneering spirit and innovative power.
Learn more
---
AMSOIL Innovation
Many people think America's best days for innovation and manufacturing are behind us. That companies are increasing margins instead of increasing quality. Al Amatuzio, the founder of AMSOIL INC., thinks otherwise. For over 40 years, AMSOIL has been formulating, blending, packaging, and serving as a leader in the synthetic lubrication industry. American innovation is indeed alive and well. Watch this video to learn more about Al Amatuzio' s persistence in building an American company based on American values.